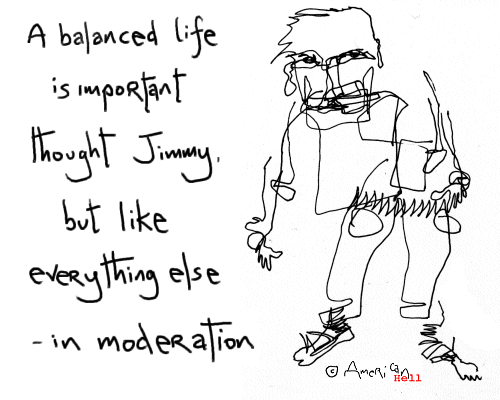 Exploring life as a mother and a business owner is a fascinating adventure.  I have thoughts racing through my mind daily about finding balance between the many responsibilities that come with these titles in my life.
And just as often there are few, if any actions which satisfy my cravings for the fairness I seek between being a great mom and a successful business owner (not to mention the handful of other hats I wear!).  To be fair I felt this as an employee when I first became a mom; however in my mind the burden of success is higher for business owners than it is for employees.
My desire is to be all I can be in both aspects of my life.  As the years go on I am questioning if this balance can be achieved! So I have decided to search for the answer to this challenge.  Where do I begin?
Be careful what you set your heart upon-- for it will surely be yours.
-James Baldwin
What is Balance? A state of equilibrium or equality of distribution.
What is equilibrium? A stable situation in which forces cancel one another.
What is force? Coerce: to cause to do through pressure or necessity, by physical, moral or intellectual means.
This would mean my desires to be a good mother require me to coerce my desires to be a successful business owner in order to achieve a state of equality between these two desires.  Perhaps it is not balance I seek.
I invested in loving my kids from the day they were born and will continue to do so, without fail, for the rest of my life. I never "balanced" my life, I "optimized" it! - Janet Hanson, Founder & CEO of 85 Broads
While googling "balance" the  majority of the links lead to art & design websites. Every piece of information regarding balance included something about symmetry and asymmetry...now I am on to something!
The Greek meaning of symmetry is to measure together.
In reference to art and math symmetry means: An exact matching of form and arrangement of parts on opposite sides of a boundary, such as a plane or line, or around a central point or axis.
Symmetry is what I am seeking- a wholeness between the opposing parts. For me that means between being a fabulous mom (part 1) and being a fabulous business woman (part 2).   However I can recognize these two parts are only a small piece of the larger picture- back to all those other titles - that creates my life.  I can see this beautiful image- like a mandala that is my life.
Can you relate to this? If so how do you define this sweet spot? Leave a comment on how you create and define "balance" between the priorities in your life.